How do I use the Built-in VPN + Firewall [Android]? Follow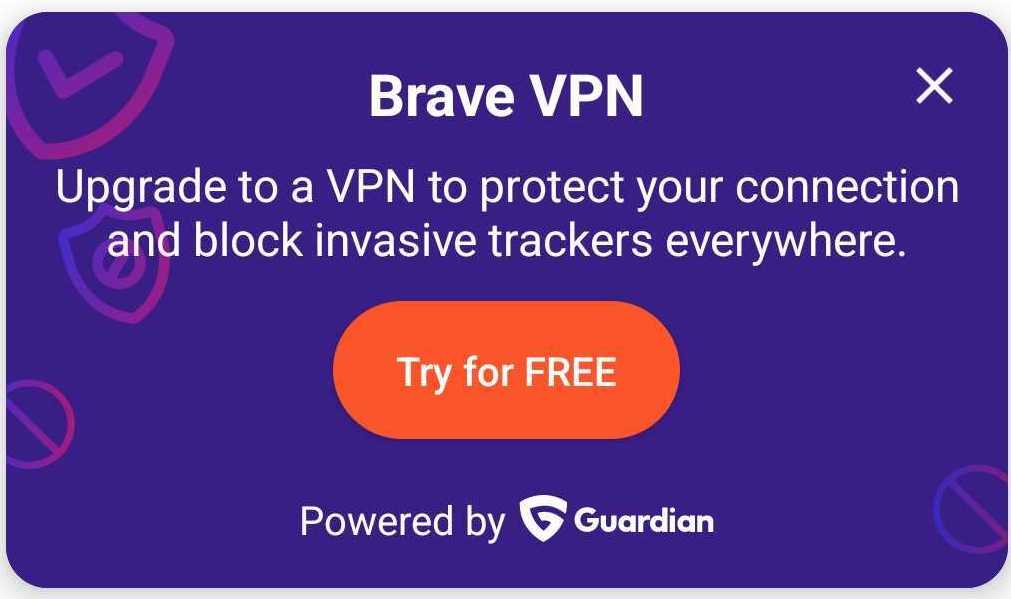 Brave VPN + Firewall is a simple, easy-to-use Virtual Private Network (VPN) and Firewall application for iOS and Android, powered by Guardian.
Note: Brave VPN + Firewall is available for the Android app is available for Android 8 devices and up.
VPN
Taken from Guardian FAQ
Connecting to the Brave VPN will encrypt/mask any network data sent from your network. Using encryption to obscure your true IP and other internet data makes it harder for websites, ISPs or any other undesired parties to track or identify you. If you are interested in the type of encryption/protocols Brave VPN uses, please visit their Guardian's official FAQ for more information.
Firewall
Taken from Guardian FAQ
A firewall is software that runs on a network that is designed to block unauthorized access to your personal data or information while still allowing you to use the apps and visit websites normally on your device. There are different types of firewalls with respect to how they function but the end goal is the same: block or prevent unwanted connections from your device as you normally use your computer, mobile phone or tablet.
Other existing solutions utilize custom DNS resolvers and/or "hosts" files in order to block specific connections. Brave Firewall for Android is unique in that it is a "true" firewall; in addition to having the ability to block DNS hostnames, it is capable of blocking connections to specific IPv4 or IPv6 addresses and ports, or block connections based on network packet content and/or metadata. Brave Firewall's backend is similar to Intrusion Detection System software seen in the enterprise, such as Suricata and Snort.
How do I enable Brave Firewall + VPN in the browser?
You will be prompted to enable the VPN (if desired) when you launch the browser for the first time once the VPN is added to the browser. You can also enable/disable the VPN at any time by going to Menu --> Settings --> Brave Firewall + VPN: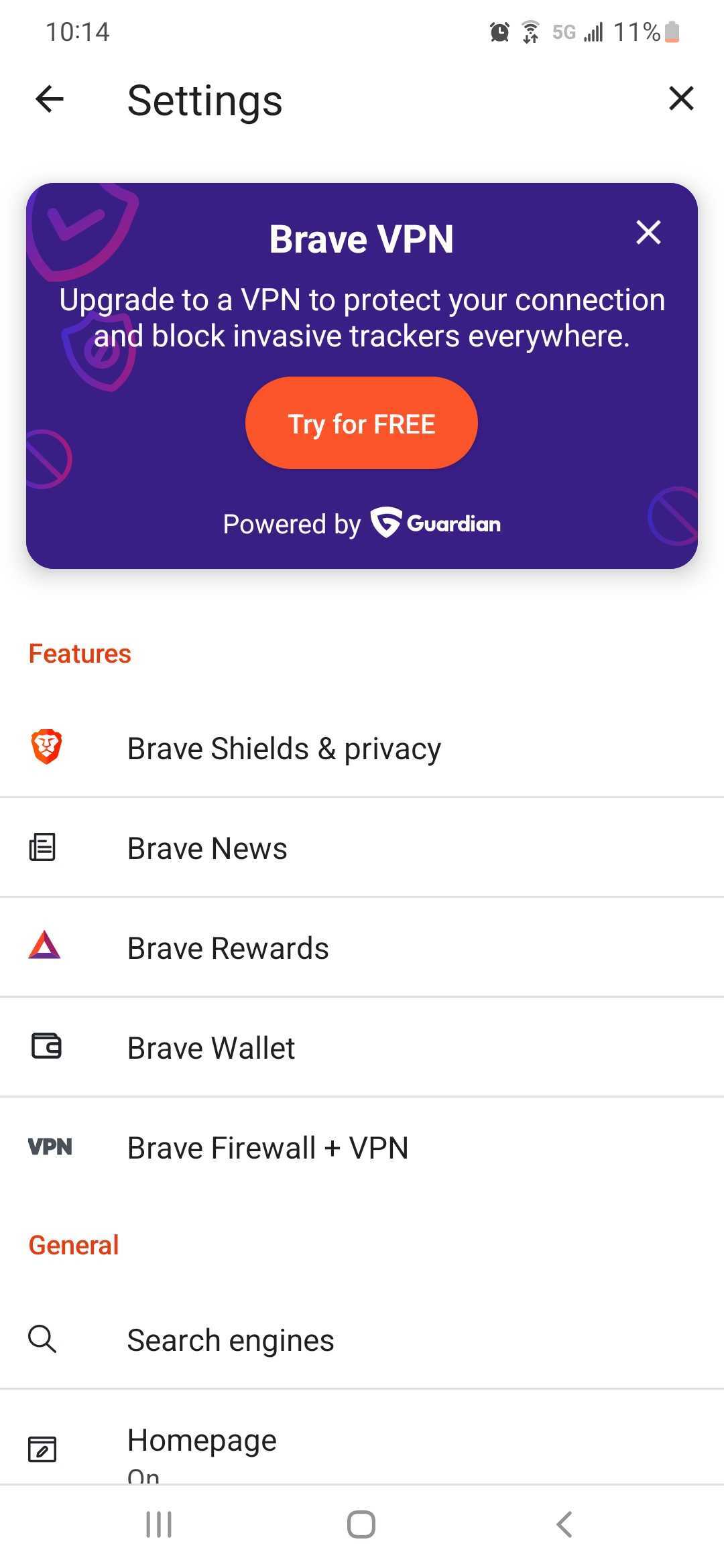 Note that at this time, the VPN is a paid subscription service, offering both monthly and yearly subscription options with a 7-day free trial. For more information about the Brave Firewall + VPN subscriptions and pricing, please see this page.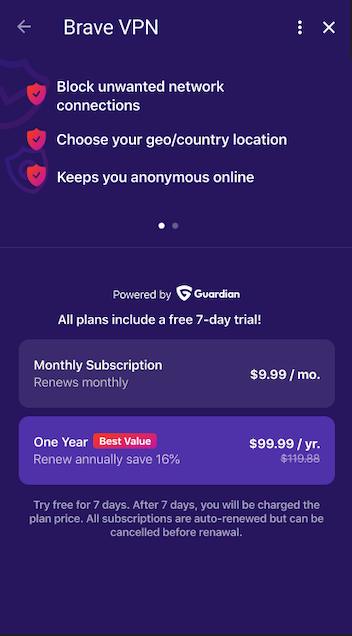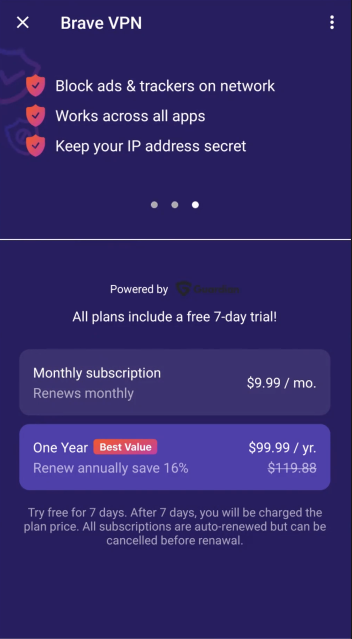 VPN Status and Configuration
Once you've chosen your preferred subscription option and the VPN profile is installed, visit Menu --> Settings --> Brave Firewall + VPN to view information such as the server Host and Location your connection is routed through and subscription information. You also have the option to manage your subscription as well as reset your server configuration.