Why does my tor window say "Status: Disconnected"? Follow
Sometimes, users may inadvertently get stuck in a bad state, which may stop the Tor client from connecting properly. When this happens, you may see the Tor window showing Disconnected status as shown below: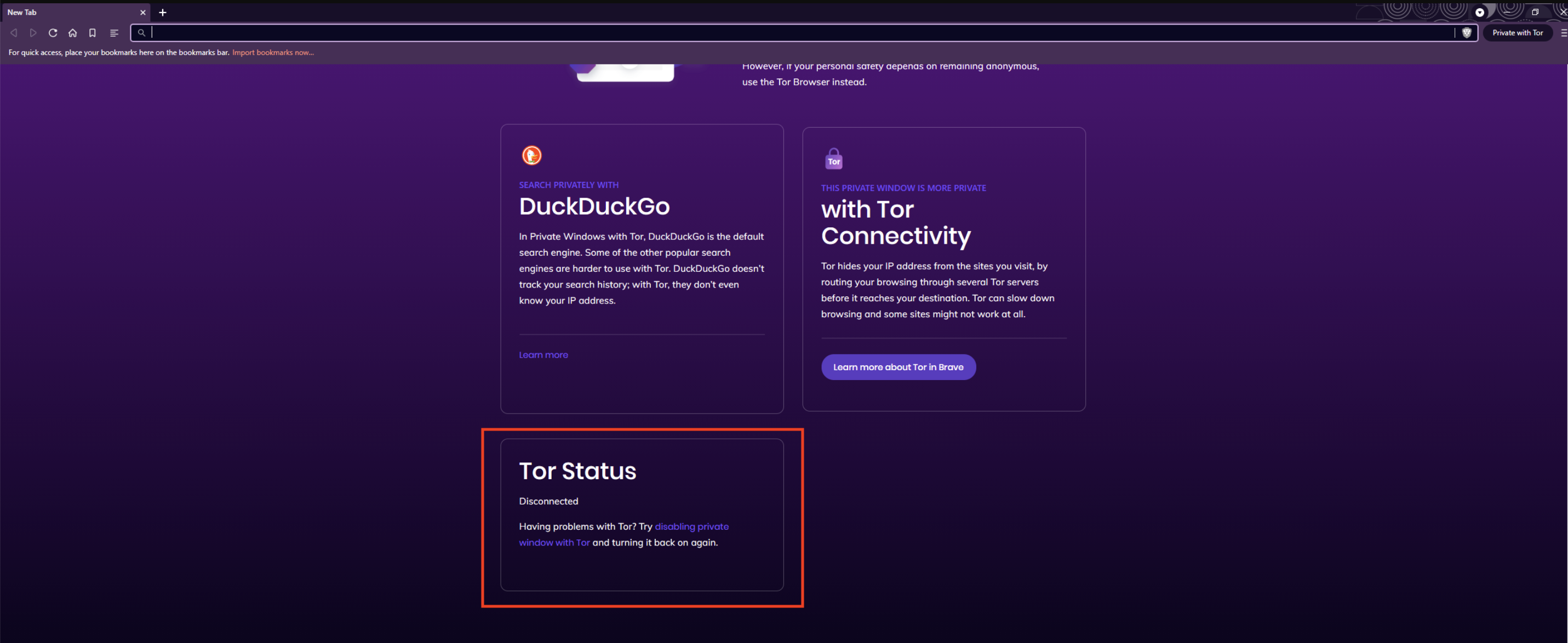 If you find yourself in such a state, please try the following troubleshooting steps to get the tor client up and running again:
Toggle Tor settings: In Brave, go to Settings --> Privacy and Security --> Tor windows and toggle the Private window with Tor option off then on again. Doing this will disable Tor and delete the (current) Tor directory on your machine. Switching it back on will re-enable Tor functionality and generate a fresh Tor directory.
Check network admin settings: It is possible that your network admin is blocking Tor access. Check with your network administrator or, if you are the admin, check your network settings to see if access to the tor network is blocked. You can also test to see if this is the case by visiting the official Tor website, as most networks blocking Tor access will also block access to their site.