How do I Enable/Disable Tab Groups on Android? Follow
Tab Groups are a new way to view and organize all your open tabs while browsing. The feature allows you to contain tabs to a specific "group" or open/move them into another. Tab Groups can be enabled or disabled in the browser settings.
Enable or Disable Tab Groups
This feature can be enabled/disabled in the browser settings:
In Brave, open the main menu, then go to Settings --> Appearance
Toggle the Enable Tab Groups option on/off depending on your preference
Using Tab Groups
When the Tab Groups feature is disabled, your open tabs will appear in a basic list format(left image), or in "card" view (right imag):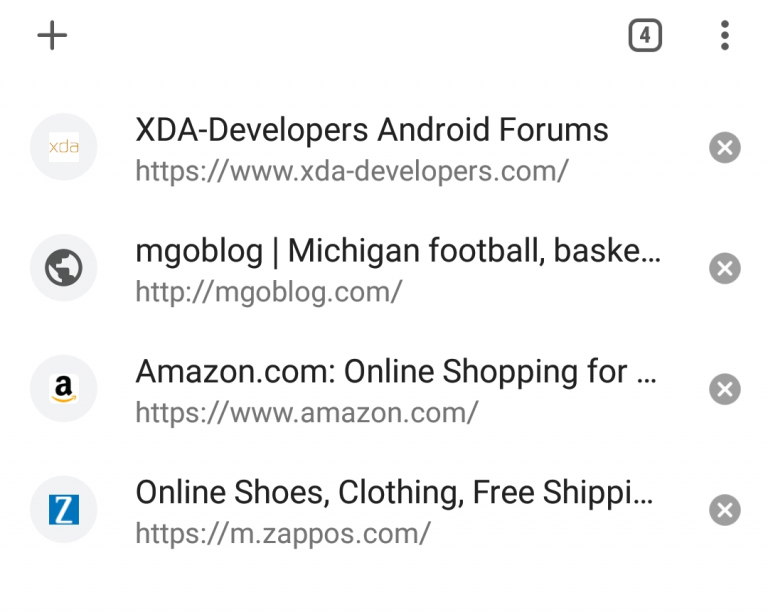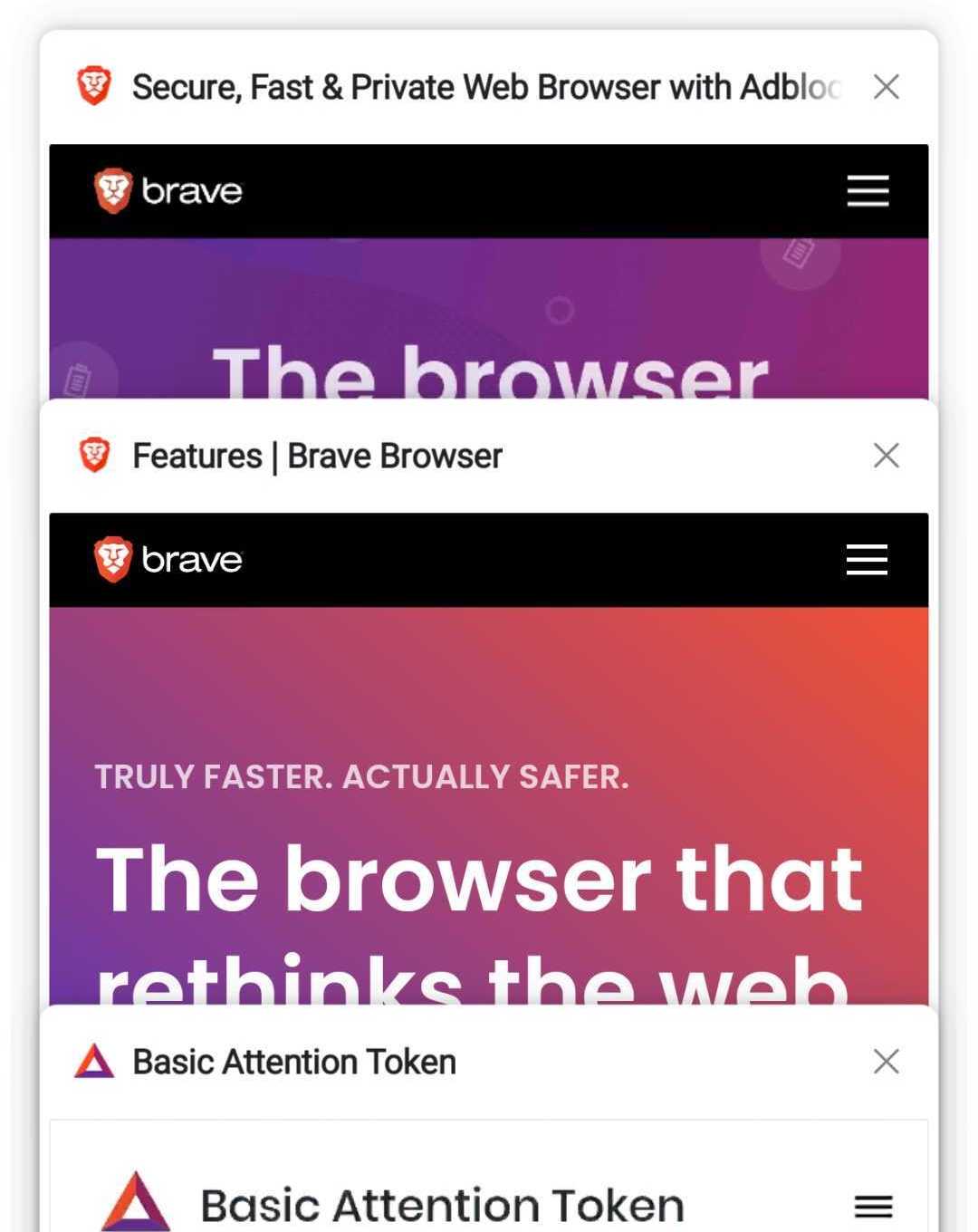 When the feature is enabled, viewing your open tabs will instead display any open tab groups you currently have: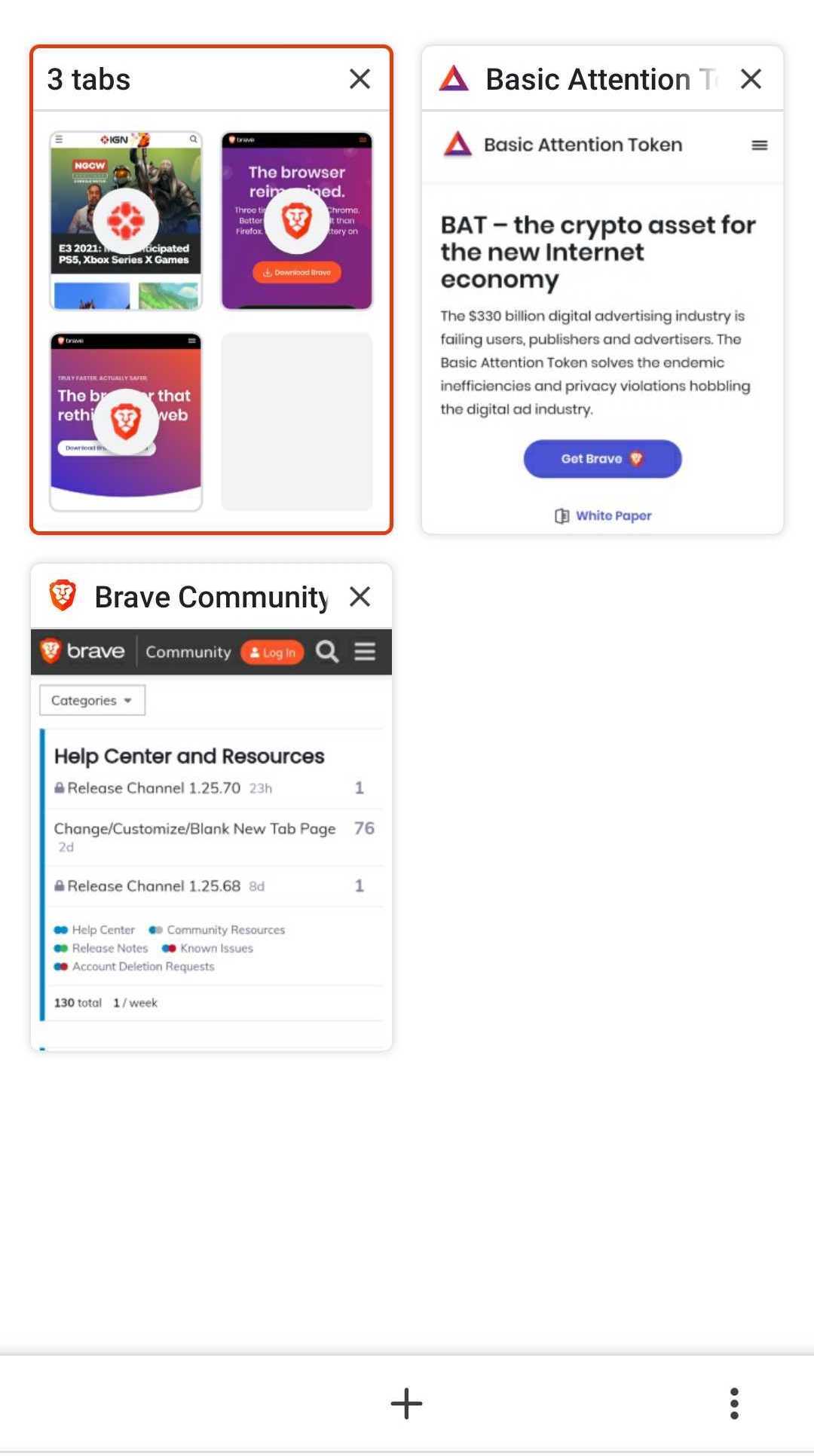 In the image above, you can see that there are currently three different tab groups, with three open tabs the first group (top-left). Tapping the + icon here will open a new tab group. Tapping on an individual group will then show you the individual tabs within that group -- in the example below, I've tapped on the top-left group which has three open tabs:
Here, you can tap and select which tab within the group you'd like to open. Tapping the "back" arrow returns you to the previous group view. Tapping the + icon here will open a new tab in this group. You may also rearrange the order of your tab groups by long-pressing on any group and dragging it to a new position on the grid.
Within a tab group, observe the tab "bar" on the bottom of the screen -- this denotes the tabs you have open in this group. Tap on any site on the bar to jump to that tab. Note that:
Tapping the x on a tab will close that tab
Tapping the ^ icon will display open tabs in the group in a grid view
Tapping the +on the right side of the bar will open a new tab in the group