How do I Import or Export Bookmarks on iOS? Follow
To Import or Export bookmarks, please see the following steps:
While in Brave tap on the 3 dot menu (this will open a small window showing additional options)
Select bookmarks (this will take you to your bookmark manager)
Click on the share icon -- note that you must be at root level (the screen in this step) in order for the Share button to appear.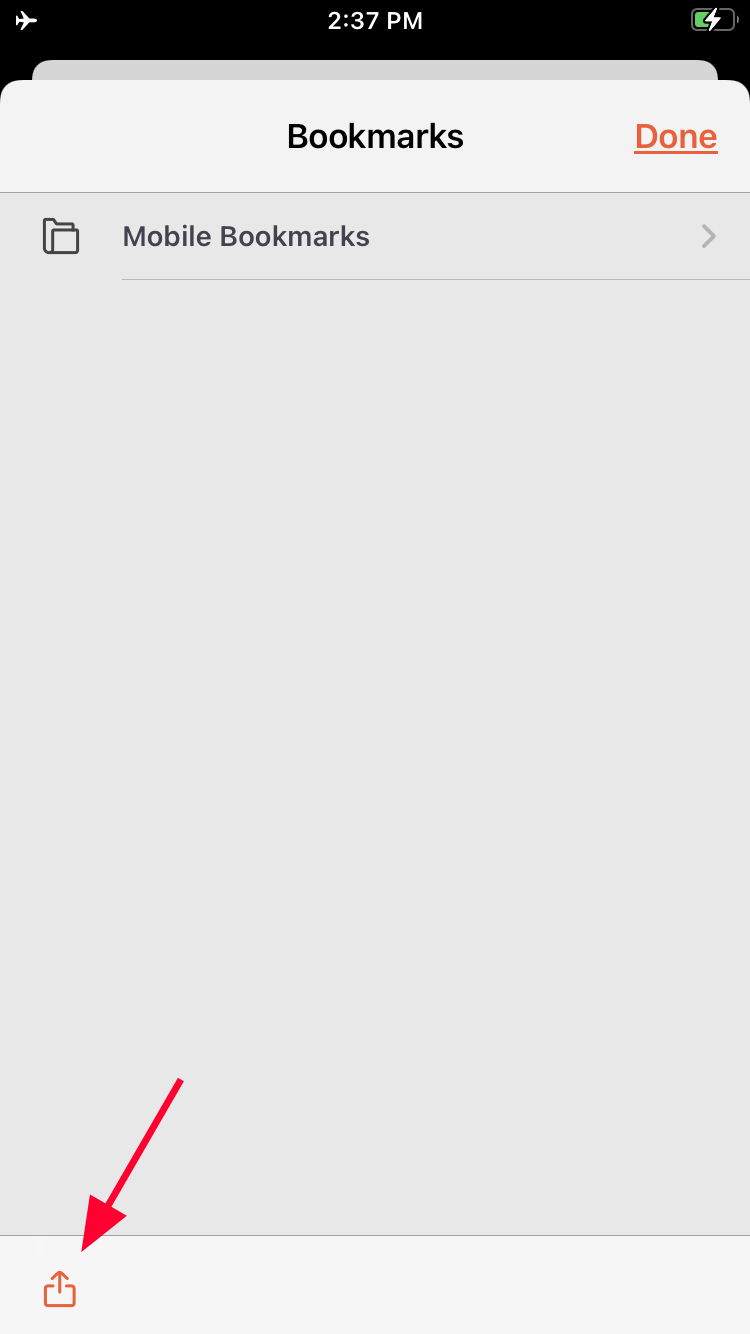 Select Import or Export
If you select Import, this will open the iOS Files app where you can select the bookmark file to import. Export will open the share menu, where you can send the file via email (and other options) or save to Files.

The required file type for importing is .html, and when exporting, Brave will create a .html file. The .html file type will carry over when importing or exporting with other browsers.
Please note:
You need to upload the bookmark file to Files before importing
Before importing or exporting make sure you are at root level
You do not have to use Sync to import or export