How do I use Brave News? Follow
The Brave News reader is accessible below the new tab page and is delivered anonymously to the user's browser via Brave's new private content delivery network (CDN). Please see our official blog post for a full description of the feature.
How do I enable/disable Brave News?
Brave News can be enabled or disabled by clicking the Customize button on the bottom of the New Tab Page. You can also reach this menu by going to Menu --> Settings --> New Tab Page --> Customize.... Once enabled, you can access and read your Brave News feed on the New Tab Page by simply scrolling down: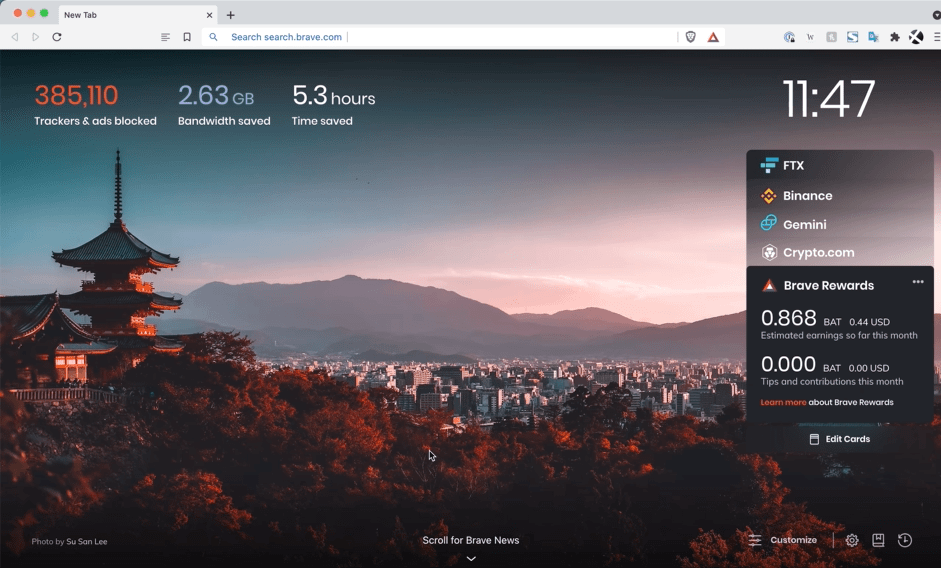 How do I manage what content appears in my feed?
Brave News comes pre-packaged with a variety of sources and websites to add to your feed (note that some of these sources will be enabled by default). To add or remove content from these sources in your feed, navigate to the same Customize menu you used to enable the feature.
Here, you can browse the available sources by category or view a list of all sources. Simply toggle the sources you do or do not want to see on/off based on your preference. Brave will then rank and curate content based on your source settings and browsing activity. Note that this is all done anonymously and without any of your data leaving your machine.
Video Tutorial