How do I clear Cookies and Site data in Brave on Android? Follow
How To Navigate To The Cookies Settings Menu
Click on the Menu icon in the top right, and go to Settings
Select Site Settings --> Cookies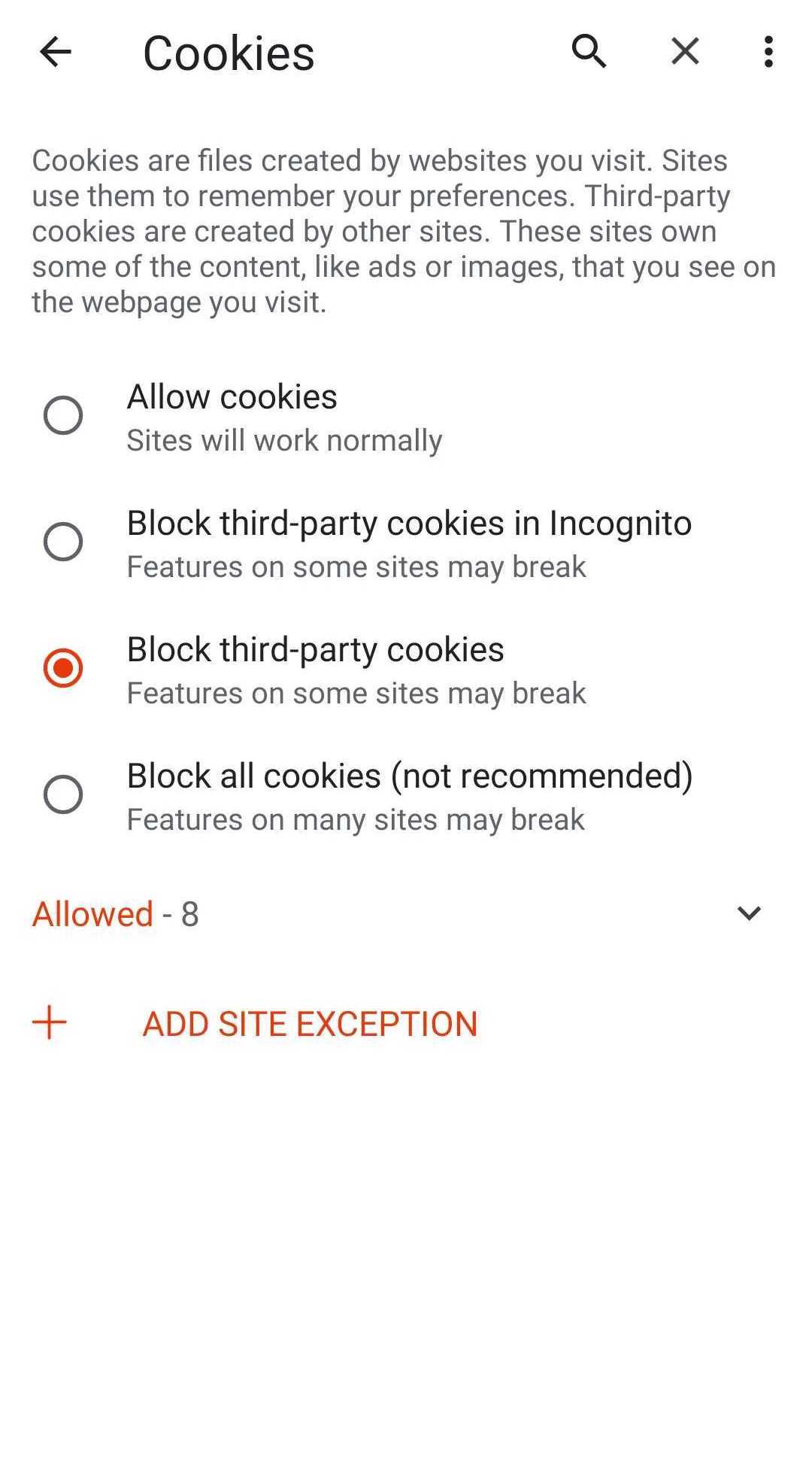 This page shows the default setting for cookie behavior in the browser, as well as all Allowed/Blocked cookies that have been set previously.
Cookie Default Settings
There are four different cookie settings; Allow all cookies, Block third-party cookies in Incognito (Private), Block third-party cookies, and Block all cookies. Block third-party cookies is the default cookie setting. This allow sites that use cookies to function, for example, some sites use first party cookies to log into a site. At the same time, it prevents ads or third party cookies from tracking your browsing activity.
Some sites may break from blocking all cookie content. Therefore in some cases you may need to enable Allow all cookies. Block all cookies is not recommended, this can cause sites to break. Note that, as it's name implies, Block third-party cookies in Incognito (Private)is specific to browsing in Private windows.


Clear Cookies and Site Data
In Brave, open the main menu, then Settings --> Privacy

Note: You can also select Menu --> History --> Clear browsing data

Select Clear browsing data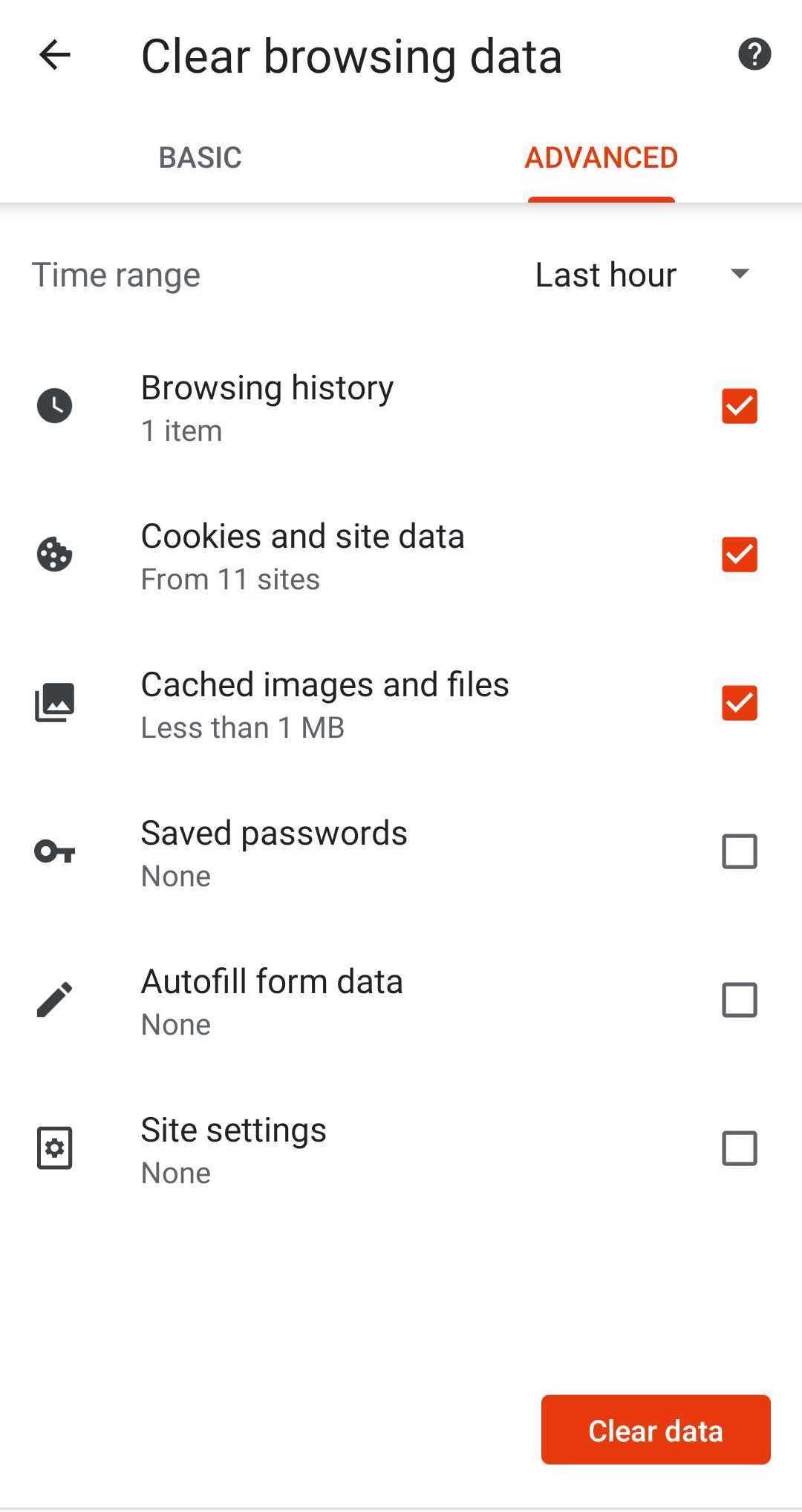 Here, you can select what type(s) of data you'd like to clear from your browser, as well as the time range in which to clear. Note that once data is cleared, the action cannot be undone, so ensure that you have the correct boxes checked when erasing your data.