How do I set Brave as my default browser on iOS? [iOS] Follow
With the release of iOS 14, you can follow a few simple steps to set Brave as your default browser for your iOS device. In order to perform this action, you will need both:
An iOS device updated to iOS version 14
The latest version of the Brave application downloaded on your device (version 1.20 at the time of writing this)
To set Brave as your default browsing application on iOS 14:
On your device, go to your system Settings
Scroll down and find Brave
Tap Default browser app
Then select Brave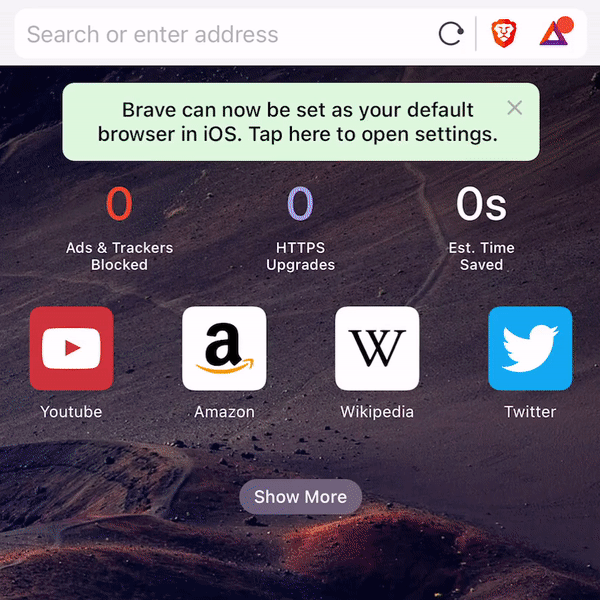 You're all set! Your device will now use Brave as it's default browser.