How do I customize my New Tab Page? Follow
The dashboard on the New Tab Page allows you to show or hide widgets on the page, choose whether or not to display Sponsored images and more. To begin customizing your New Tab Page, click the Dashboard Settings icon on the bottom-right of the page: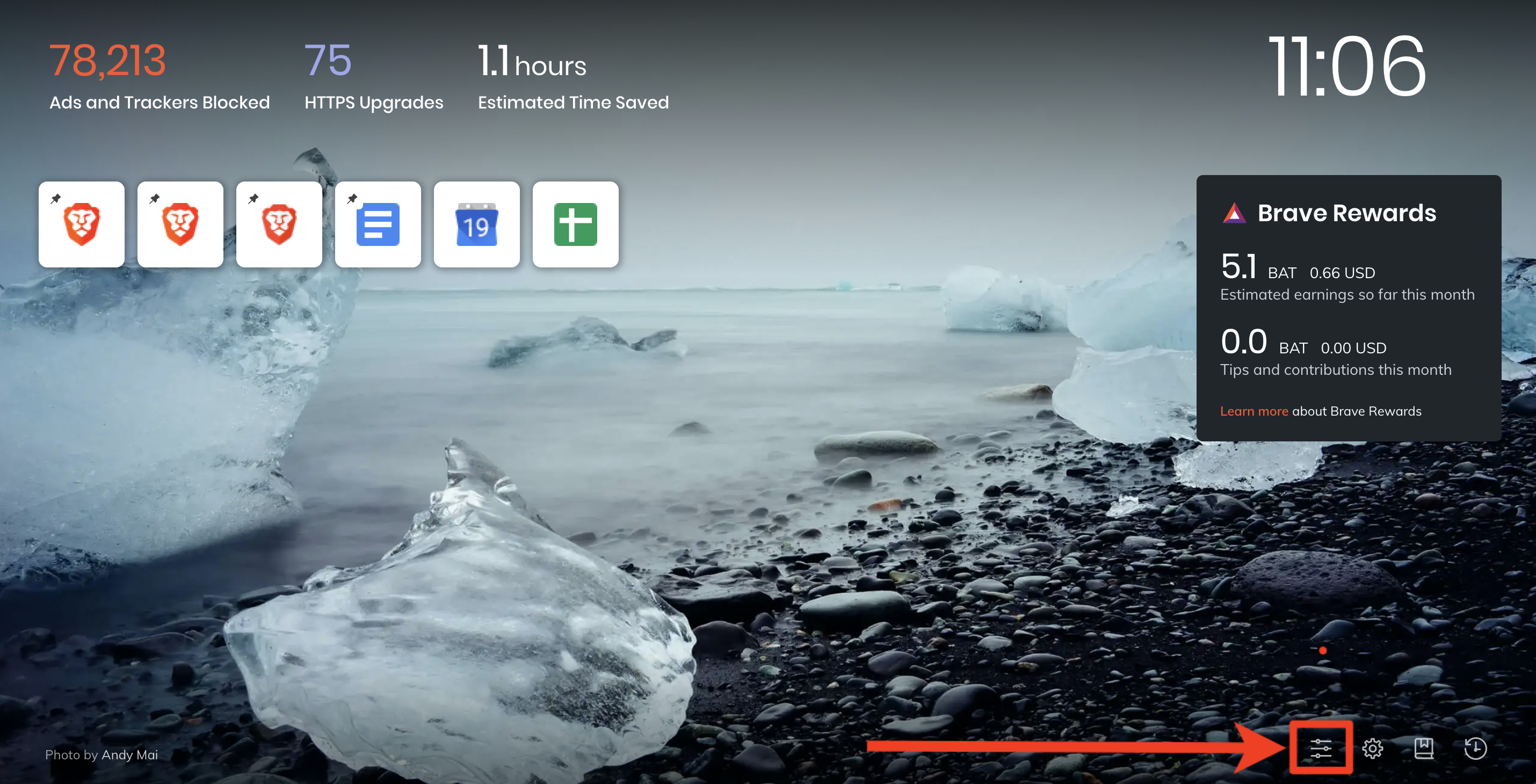 Doing so will reveal a menu of different toggles corresponding to different items on the page: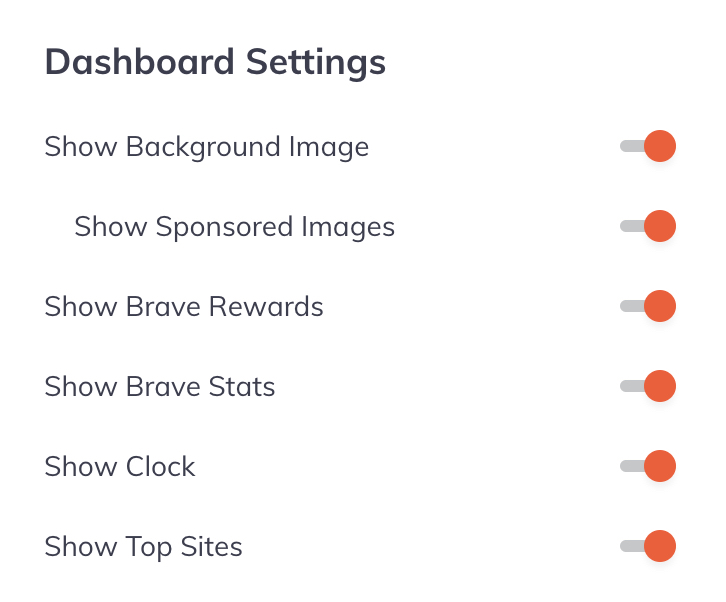 Show Background Image
Toggles the background images displayed on the New Tab Page on/off.
Show Sponsored Images
Sponsored images will appear on every fourth new tab opened. You can opt-out of seeing these sponsored images by toggling this option off.
Show Brave Rewards
Shows/Hides the Brave Rewards widget, which shows a snapshot of your Rewards information.
Show Brave Stats
Shows/hides the Trackers & Ads Blocked count, Bandwidth Saved and theTime Saved .
Trackers & Ads Blocked: This tracks the amount of Trackers/Ads blocked by Shields since using your browser.
Bandwidth Saved: This is the estimated amount of data (bandwidth) Brave has saved you while browsing.
Time Saved: This is the estimated amount of time (in Hours/Minutes) you have saved by using Brave.
Show Clock
Shows/hides the New Tab Page clock widget.
Show Top Sites
Shows/Hides the list of top site shortcuts that auto-populate your dashboard as you browse.