What is a verified wallet? Follow
Verifying your Brave browser wallet allows you to control and transfer BAT funds out of the browser and into your Uphold account. From Uphold, you can then exchange BAT for other Cryptocurrencies or convert your BAT into FIAT to be deposited into your bank account.
Note that the verification process is the same on both Desktop and Android devices and since implementing wallet verification on Android, you can now link up to four different Brave instances to the same Uphold account.
If you're having issues with your wallet, disconnecting and reconnecting it to your browser can often help.
To verify your wallet:
Create or login to your Uphold account.
Ensure you verify by completing Uphold's KYC process.
In Brave, open your Rewards panel or go to Settings → Rewards Settings and click the "Verify wallet" link on the top left [left image]

Follow the instructions to link your Uphold account.

When completed, you should now see Wallet verified in your Rewards panel [right image].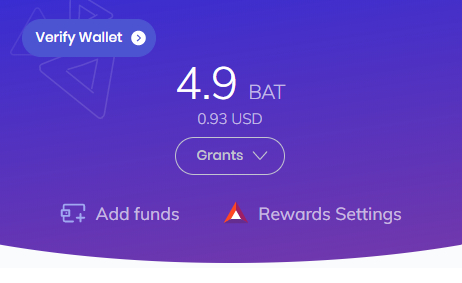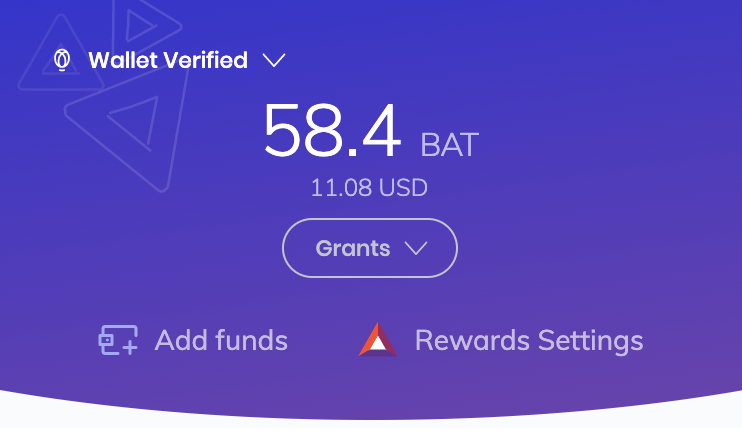 Withdrawing funds
To withdraw BAT from your [verified] browser wallet, go to Rewards Settings and observe the panel to the right: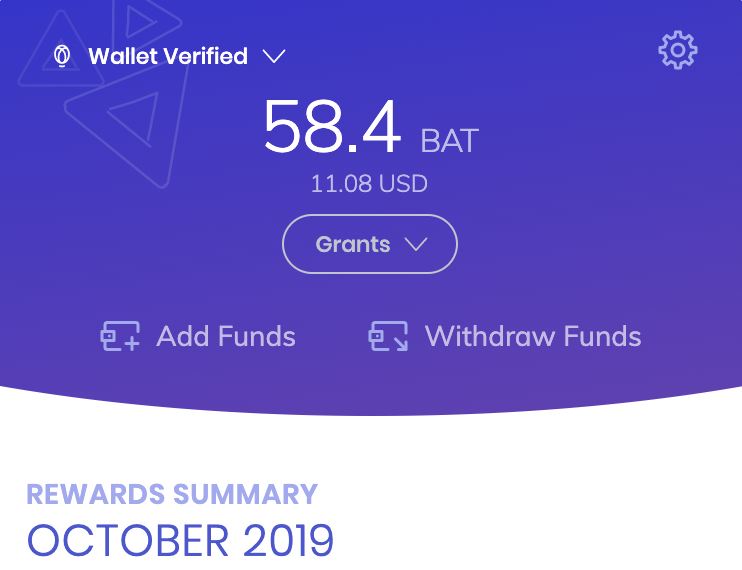 Use the Add Funds and Withdraw Funds links to navigate to their respective pages on your Uphold account. From here, you can use Uphold to move, transfer or exchange BAT as you would any other Cryptocurrency.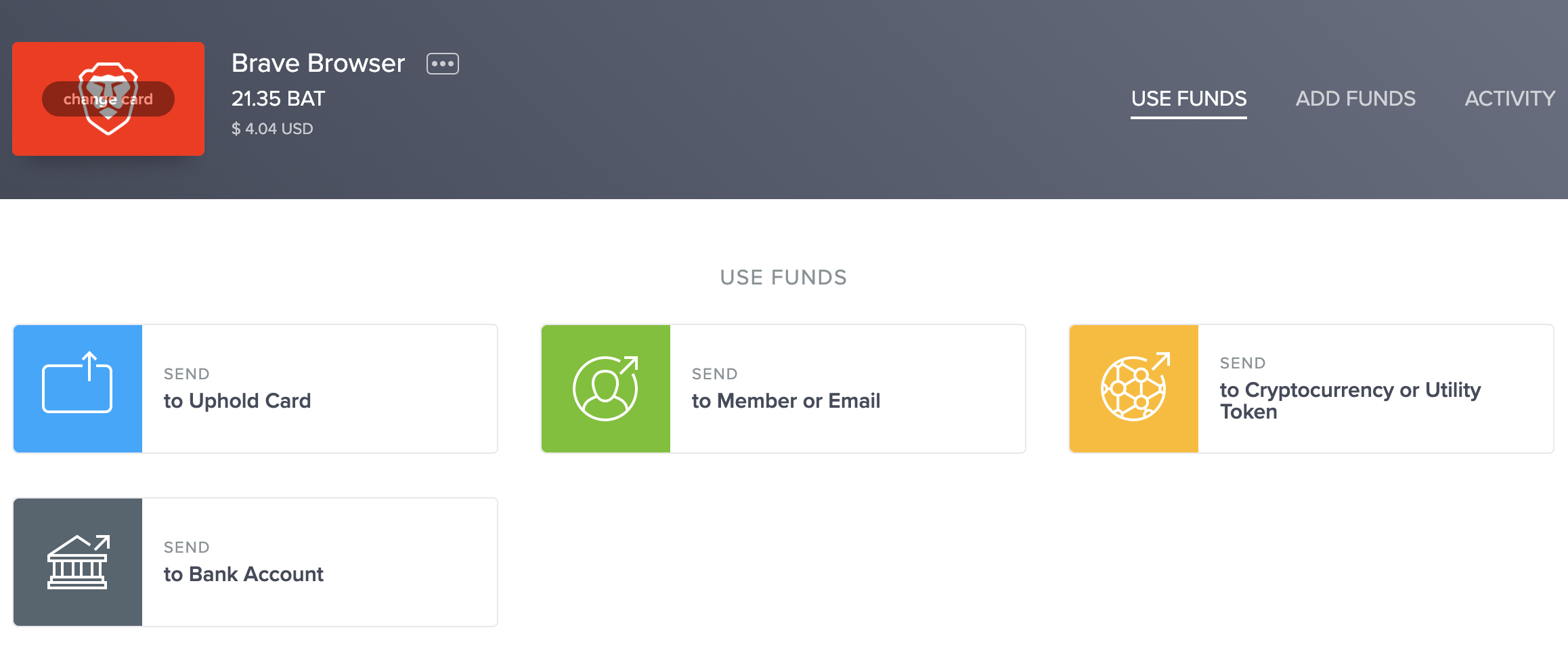 Video Tutorial