Note that this article only covers how to set up and configure the feature -- see this article to learn more about the platform itself.
Enable/Disable Brave Ads
Activate Brave Rewards to enable or disable Ads (note that you are not required to contribute or tip websites in order to view ads):
Launch Brave, click the Main Menu  --> Brave Rewards
Ads will be turned on by default when Brave Rewards is first enabled. You may turn Ads on or off at any time in the Rewards Settings page.

You can also enter brave://rewards in the address bar to navigate directly to Brave Rewards Settings
Once enabled, Ads will appear in the form of your Operating Systems push notifications: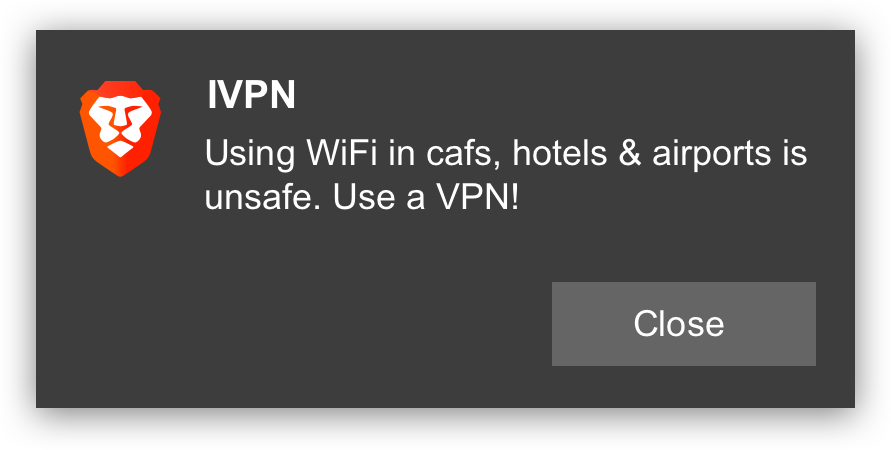 Clicking on this notification will open a new tab in Brave with the associated advertisements landing page. Note that your Operating Systems specific notification settings may affect or prevent Brave Ads from displaying. Please see our comprehensive troubleshooting guide for properly configuring OS notifications to show Brave Ads.
Manage Ads
You can adjust your Ads settings and view information in the Ads panel:
Use the toggle button at the top to Enable/Disable Ads
Click settings  to adjust the maximum amount of Ads you can be served per hour:

If you'd like to opt-in to Brave Ads but are not interested in participating in the rest of Rewards, simply Enable Ads, while disabling the Auto-Contribute table in Rewards Settings.
Still have questions?
If you would like to request further assistance, get more information or this article didn't address your issue, please reach out to us on our Brave Community website.