How do I download and install Brave? Follow
Brave is a fast, free web browser. Before you download, you can check if Brave supports your operating system and you have all the other system requirements.
Install Brave on Windows
If prompted, click Run or Save.
If you chose Save, double-click the download to start installing.
Windows 7: A Brave window opens once everything is done.
Windows 8 & 8.1: A welcome dialog appears. Click Next to select your default browser.
Windows 10: A Brave window opens after everything is done.
Install Brave on Mac
Open the file.
In the window that opens, find Brave.
Drag Brave to the Applications folder.
You might be asked to enter the admin password.
If you don't know the admin password, drag Brave to a place on your computer where you can make edits, like your desktop.
Open Brave.
Open Finder.
In the sidebar, to the right of Brave, click Eject .
Install Brave on Linux
For Linux installation instructions, please see this article.
Install on Android
You can download and install Brave on Android devices directly from the Play Store.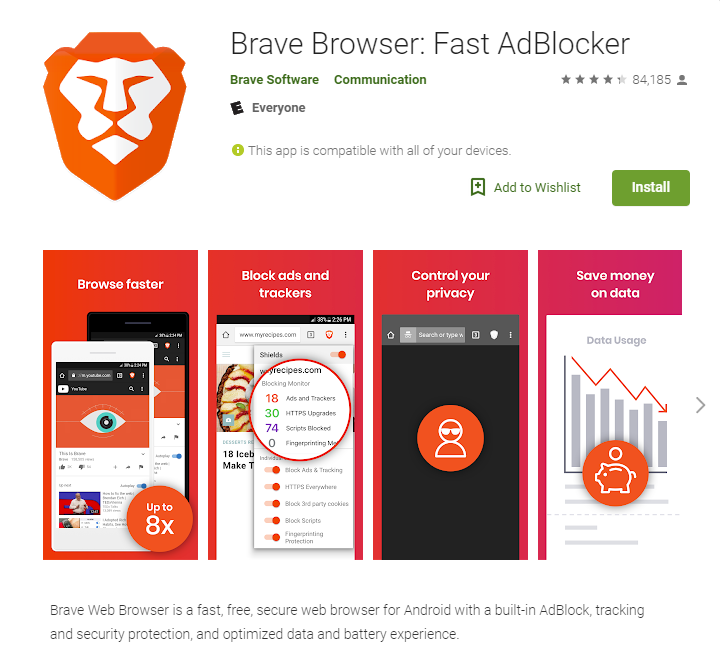 You can also download the Android
.apk
file from our GitHub Repository.
Install on iOS
Brave can be installed on iOS devices directly from the App Store.