How do I view DRM protected content? Follow
Many websites (Netflix, Hulu, HBO, etc.) will leverage DRM (Digital Rights Management) technology to block or restrict access to Copyright protected content. Brave requires a specific component to be installed in order to view this content.
Widevine CDM
WidevineCDM (Content Decryption Module) is a DRM component used in Chromium based desktop and Android browsers. It is used to decrypt, decode, or enable playback of DRM protected video content. Widevine is disabled in Brave by default and must be explicitly installed before it can be enabled.
Widevine only needs to install and run once to be enabled across all websites that would require it.
Installing WidevineCdm
If a requires WidevineCdm for video playback to function,
Check for the "missing plugin" icon in the address bar:

Click the icon and read the notification carefully:

After reading, click Install and run WidevineCdm and allow the page to refresh.

Note: On Linux systems, a browser restart is required before WidevineCdm can be enabled.
WidevineCdm is now enabled across all sites while browsing Brave.
Error messages
When you visit a site that requires WidevineCdm and does not detect the installed component, you will likely be shown an error message when video playback is attempted. Note that the error message displayed will vary from site to site and some may not explicitly cite the missing WidevineCdm component. Observe the images below: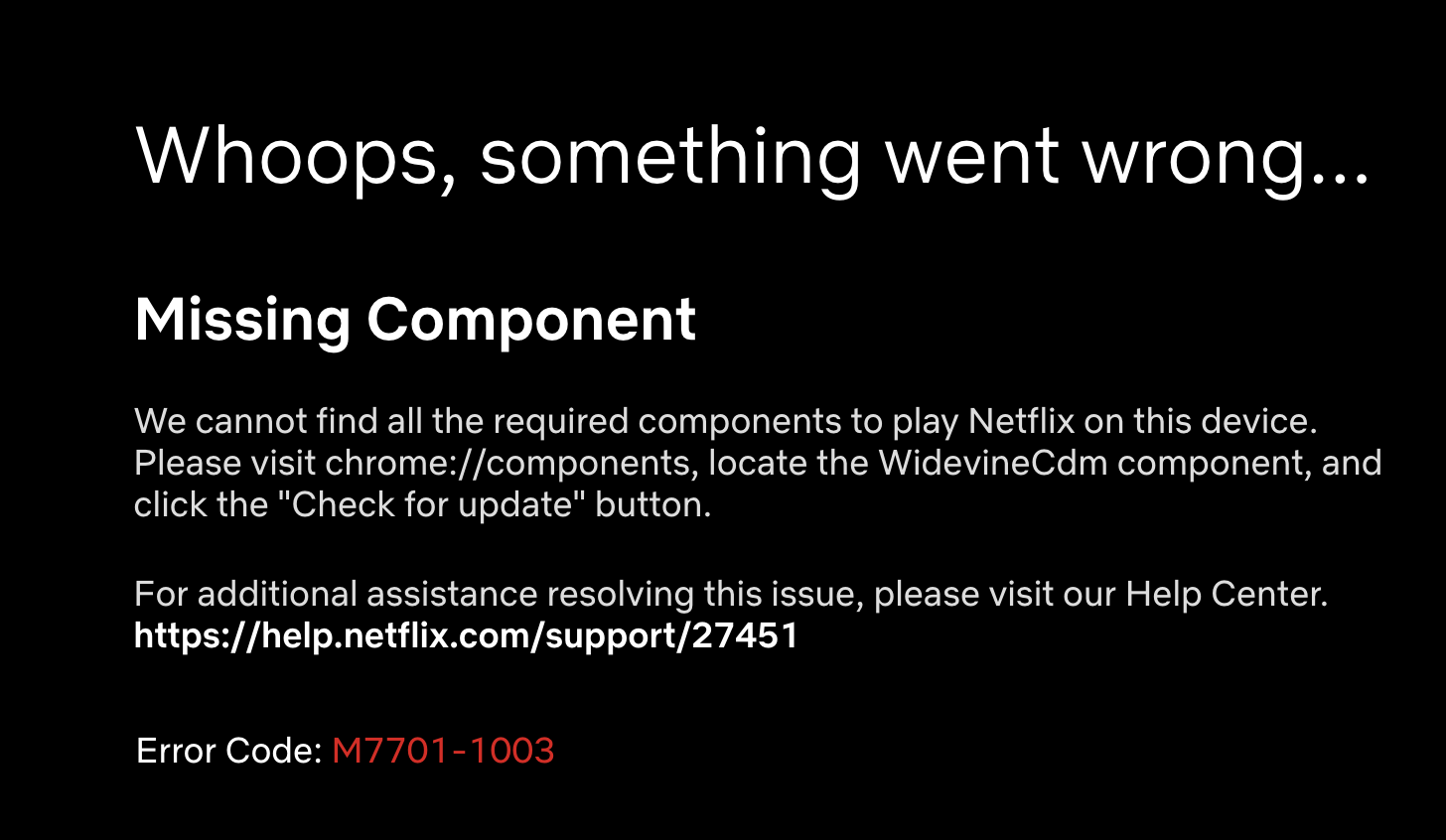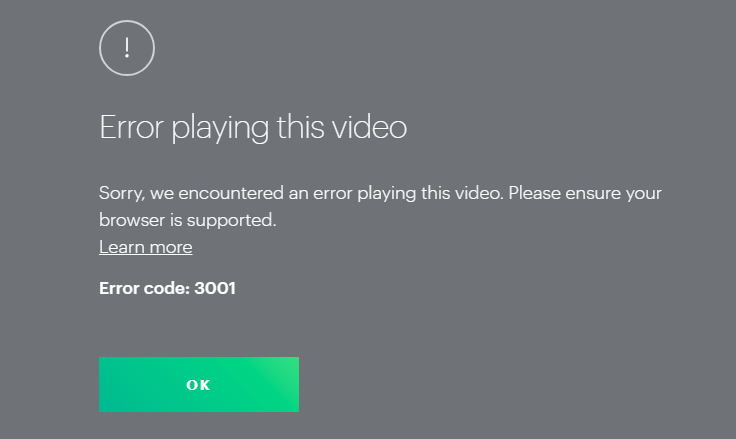 Netflix shows the error message on the left on while the message on the right is shown by Hulu. Make sure you look for the icon in the address bar to confirm if WidevineCdm needs to be installed.
You can learn more about WidevineCdm and view documentation on our Github.