What do I do if I get locked out of my account? Follow
Resetting your Two-Factor Authentication (2FA)
If you have lost your 2nd factor authentication, you may choose to use the Two-Factor Removal feature on the Brave Creators web app. To do this:
Attempt to log into your creators account as you normally would.
Click the We can help at the bottom of the screen.
Click the purple Request 2-factor Security Removal button.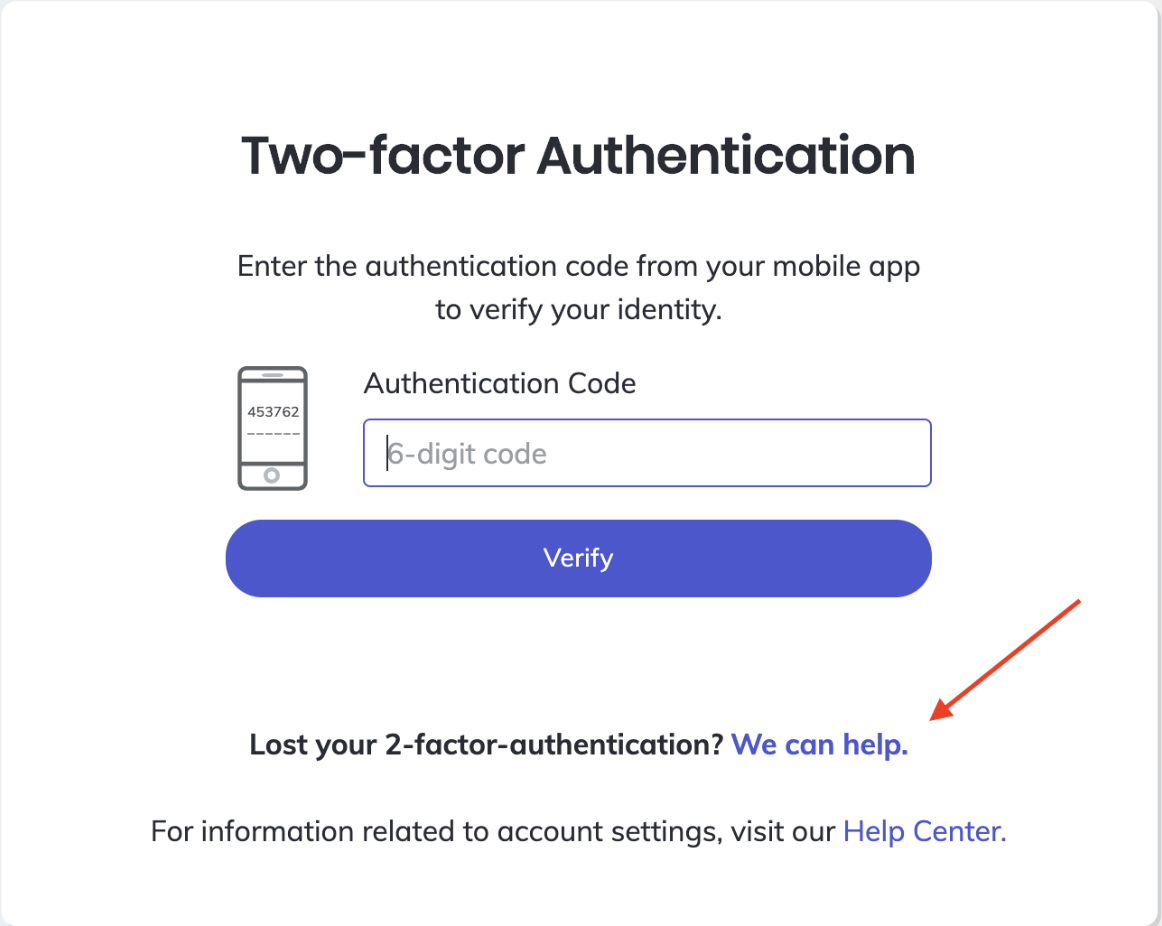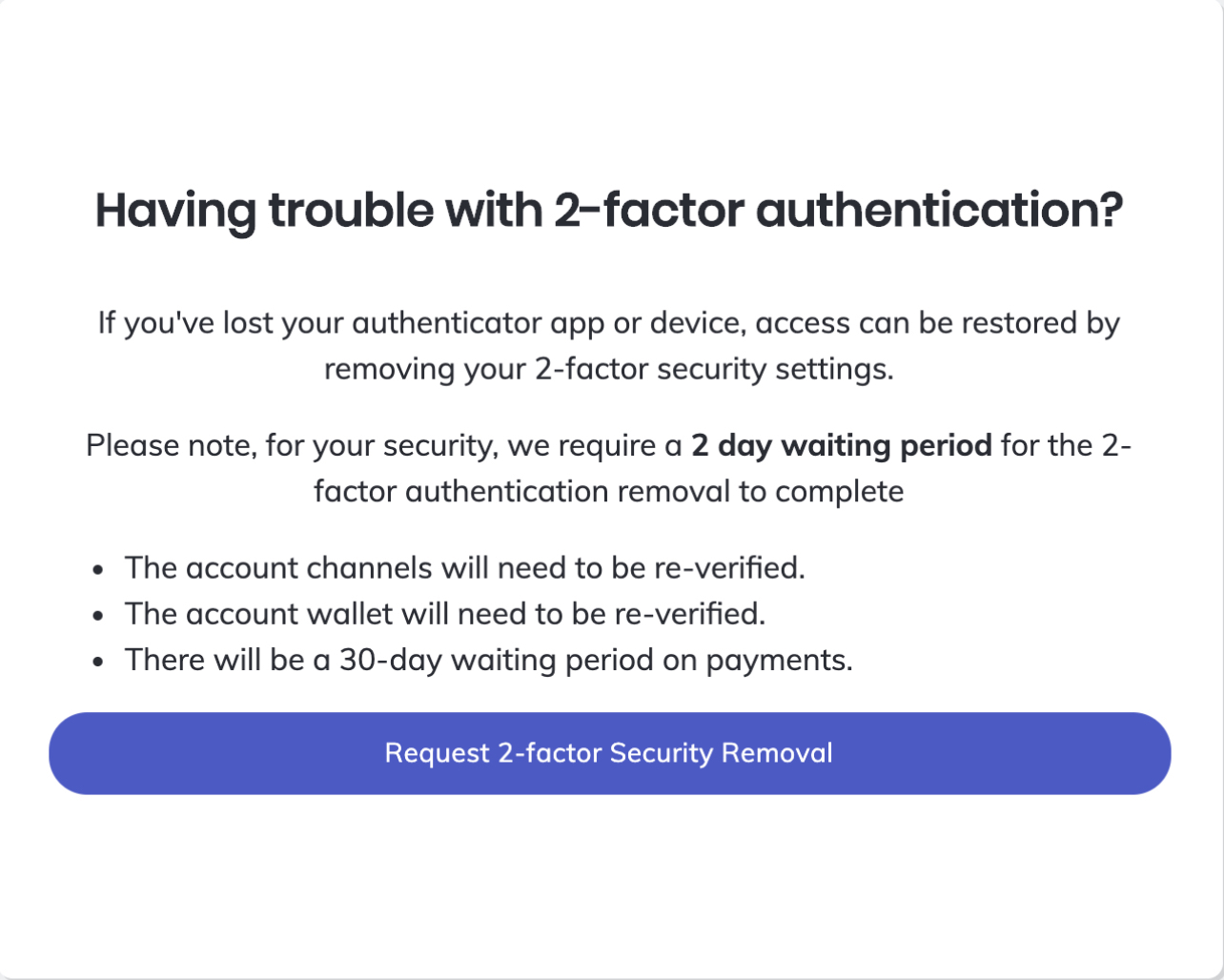 You'll be redirected to the 2FA "wait" screen where you can see the remaining time left on your 2FA reset.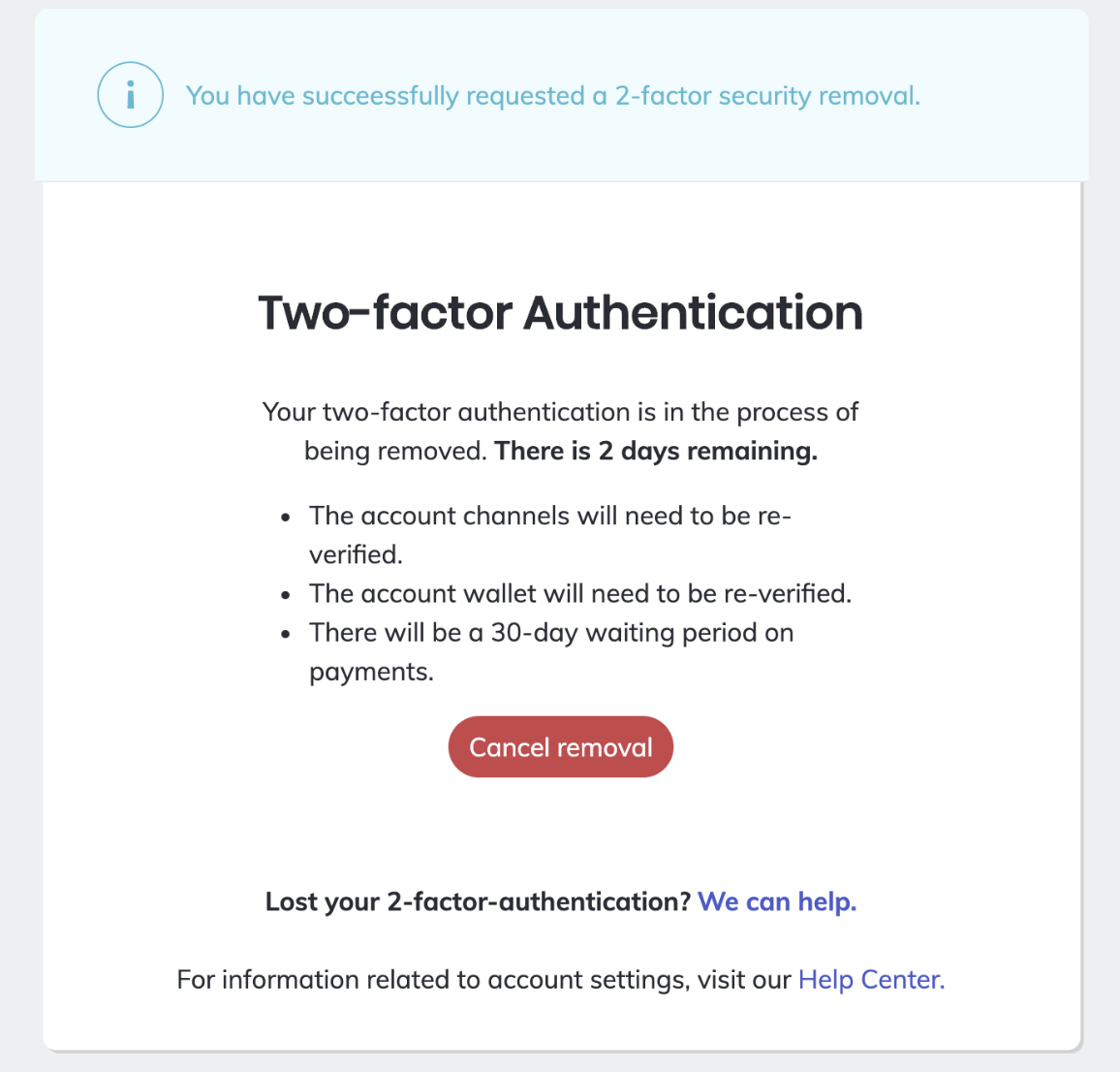 Please note that for your security, the 2FA removal process will require a 2-day waiting period. Additionally, once your 2-factor authentication is removed:

The account channels will need to be re-verified.

The account wallet will need to be re-added.

There will be a 30 day waiting period on payments.



If you wish to cancel your 2FA removal request, you may do so from the wait screen. A cancellation request will be sent to your e-mail address.
Re-verifying your channels under a new account
You may also transfer your channels to a new Rewards account if you're unable to login to your current account. To Create a new account:
Under a new email address, at creators.brave.com
Verify your old channels via the Creator's dashboard. You can view a tutorial on channel verification here.

Once your channels are verified on your new account, they will transfer from your old account to your new account within 10 days. You will get a confirmation email that also allows you to cancel the channel transfer if it was done in error.
Note: Your BAT Creator balance (as well as referral statistics, etc.) will transfer to your new account. No BAT will be lost due to channel transfers.