How do I set up 2-Factor Authentication for Brave Rewards? Follow
You can enable 2-factor authentication on your Rewards account by clicking the account settings screen. This allows you to scan a QR code or use a numerical code to link your Rewards account to a 2-factor authentication app that generates login codes. We recommend Authy for this purpose. Other 2FA apps are available on the Google Play Store and the Apple App store.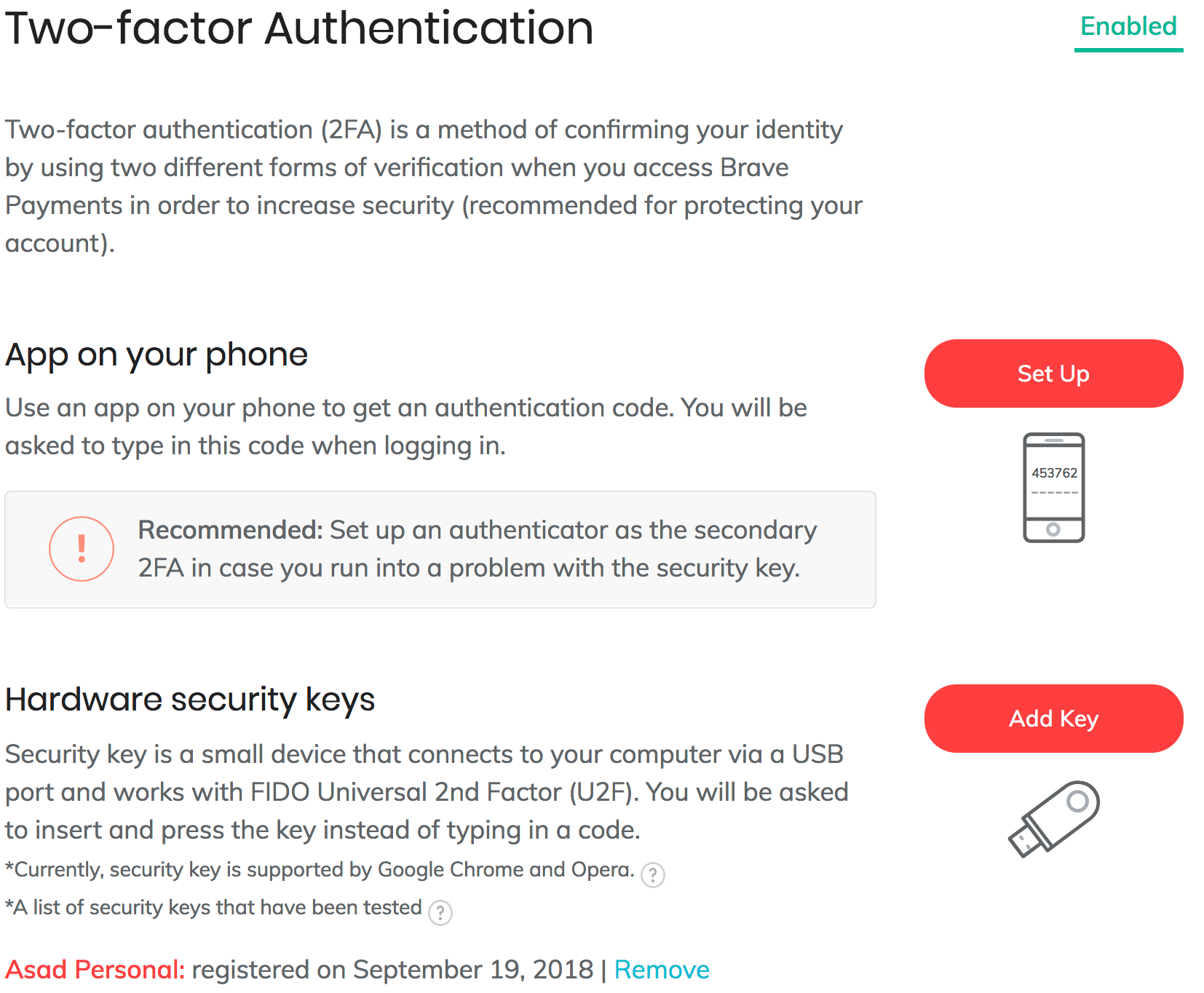 WARNING: Make sure to keep a backup of your 2fa codes (Authy allows this). If you lose access to your 2-factor authentication method (such as a lost phone) you will be unable to login to your Rewards account and will have to create a new account and transfer your old channels over to it.