How do I become a "verified creator" with Brave Creators? Follow
In order to become a verified creator with Brave Creators, you will need to connect a custodial account to your Brave Creators account from a supported region.
Once you do that, any website or channel you have registered in your Brave Creators account will appear as "verified" to Brave Rewards users in Brave.
Registering a website or channel means proving that you own your website domain or channel.
What is a verified creator?
Being a verified creator means that when Brave Rewards users navigate to your registered websites and channels, they will be able to send you tips and contributions in BAT, and you will be eligible for monthly payouts. It also means Brave Rewards users in Brave will see a special blue check mark in their URL bar when navigating to your registered websites and channels. The check mark looks like this:
How do I register my websites and channels?
There are 3 different channel registration methods: (1) file upload, (2) DNS record, and (3) Wordpress plugin verification. To get started, select "Add Channel" from the Rewards dashboard. You'll then be prompted to choose the type of channel (Websites, YouTube/Twitch channels, etc.) as well as the verification method.
Please allow up to 24 hours for verification to complete (DNS verification may take longer).
File Upload Verification
This is the simplest and easiest method for most users. It requires:
An HTTPS enabled website
Access to your website's hosting account
This method involves adding a .txt file to a specific folder (.well_known) within your website's hosting. After you have verified with this method, you can remove the .txt file from your hosting. Rewards will prompt you to download this file during the verification process. It must be named "brave-rewards-verification.txt".
The token text looks something like this:
brave-ledger-verification=0e5e9be6d9a40ff3da74315f3ba41383a3a5f9ec0a83c2040b78eb77543ab3582721ea
DNS Verification
DNS verification is a good fallback if you have problems with file upload verification or don't have access to your hosting account. It requires:
Access to your domain host
You will have to add a DNS TXT record to your site's domain. The content of this TXT record should be the Brave verification token text. Rewards will supply this during the verification process.
After being verified, you can remove the DNS verification record.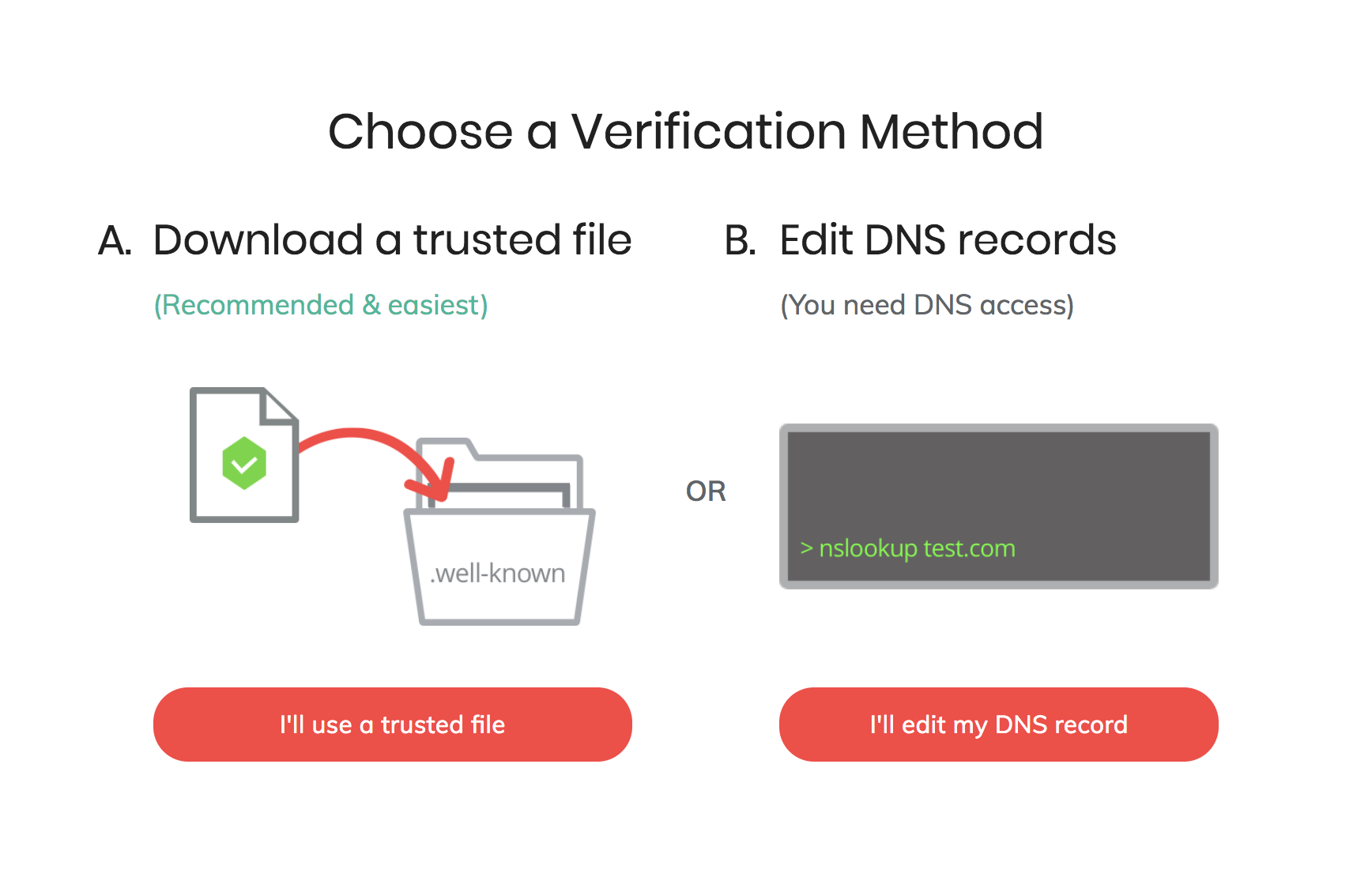 IMPORTANT: Note that subdomains cannot be separately verified. All verifications for subdomains will point toward the primary domain. Channels on subdomains and channels on primary domains will essentially function as one unified channel.
Wordpress Verification
Wordpress Verification is for Wordpress sites only. It involves installing a small plugin (located here) to your Wordpress installation. This plugin will then handle all the verification on its own. It requires:
A Wordpress-based site
Admin access to the site's Wordpress backend
Install the plugin to your Wordpress backend via the "Add Plugin" screen, follow the instructions, and your site should be properly verified on Rewards.