There are two ways to import Bookmarks into Brave from a separate browser. Bookmarks can also be exported as an HTML file for use in separate browsers.
How do I import from another browser?
Launch Brave and open the Main menu: 
Select Bookmarks > Import Bookmarks and Settings
Select from the list of detected browsers you want to Import from
Check the desired settings to import and click Import
How do I import data from a previous Brave profile?
If you'd like to import data from a Brave(Old) profile, select this option from the dropdown menu of detected browsers. You will have additional options available for importing Brave Payments data and open windows/tabs.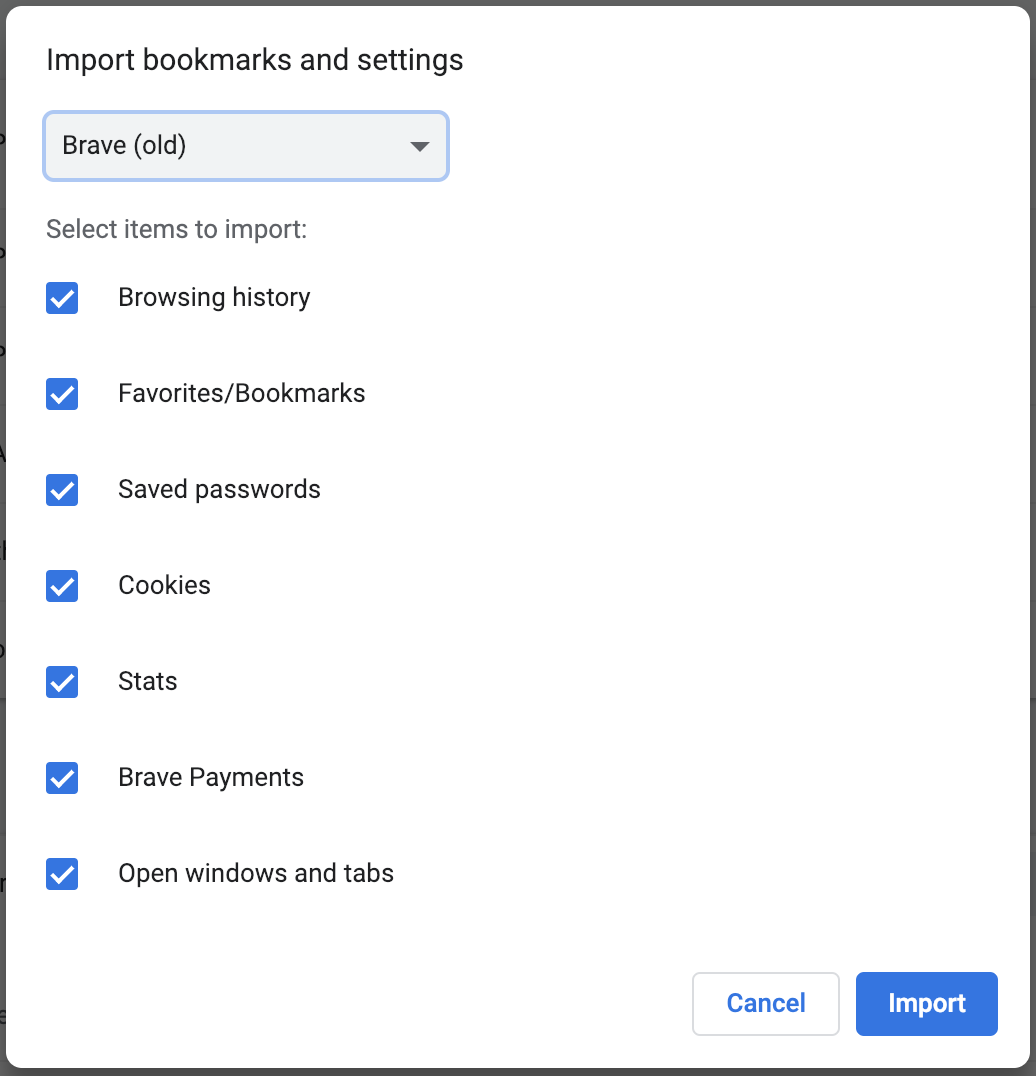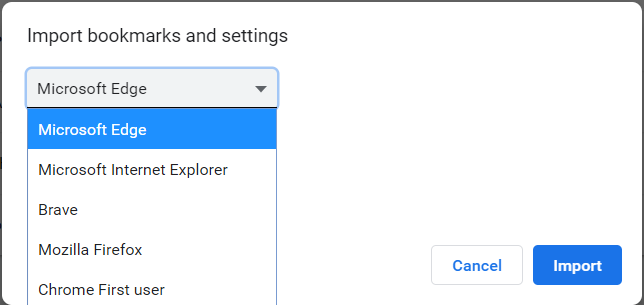 You can also select Bookmarks HTML File for HTML Bookmarks exported from other browsers.
How do I export bookmarks from Brave as an HTML file?
Launch Brave and open the Main menu: 
Select Bookmarks > Bookmarks Manager
Open the More options menu at the top right
Select Export and choose where you want to store the exported file.
Video Tutorial
Still have questions?
If you would like to request further assistance, get more information or this article didn't address your issue, please reach out to us on our Brave Community website.