What is Brave Community? Follow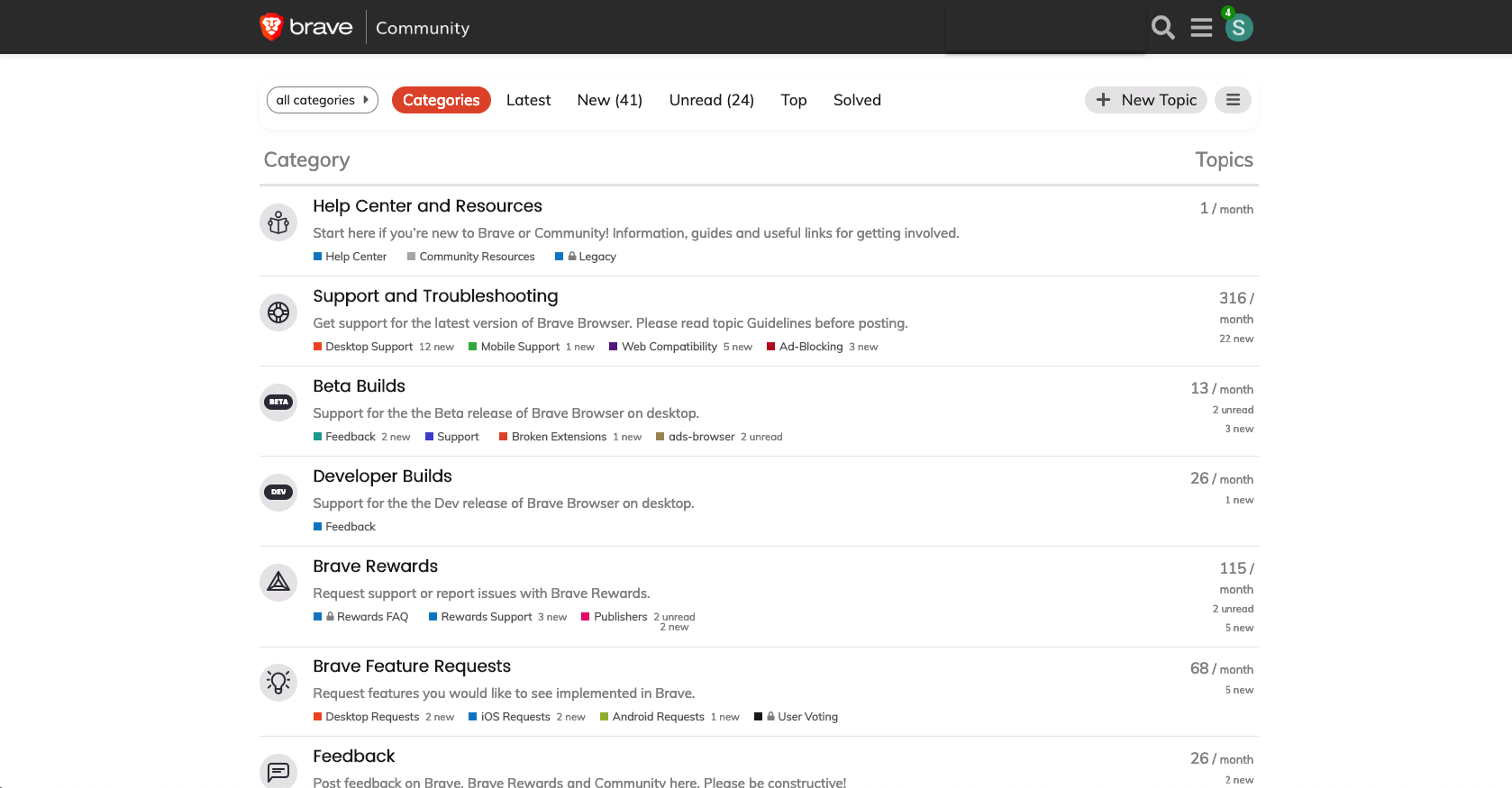 The Brave Community is a forum where people who care about the internet and their browsing experience come to discuss with each other. We're here to help each other with issues and to make Brave, and the internet, better.
More specifically it's the place to go to file bug reports, speak directly with Brave and contribute back to the Brave initiative in a more impactful way.